Interview with Rasmus Ketelsen, developer at Gamblify,
Copenhagen, Denmark (30/09/2019)
> Version française
Hello, could you introduce yourself in a few words?
My name is Rasmus (Keetz) Ketelsen, I am a software developer at Gamblify where I work mostly with creating new games for our slot machines.
What kinds of products do you develop? For which devices?
Gamblify develops products for the danish gambling industry. We develop slot machines, betting terminals and online casino solutions.
To develop them, you use open-source software. Why this choice?
We use open-source software because of the flexibility it allows us and in some cases because of prices. Some companies charge huge amount of money as soon as they see the word "gambling".
By flexibility I mean the power to modify the source to our exact needs, this has been the case many times and it really helps overall development to have this possibility.
When did you decide to use Godot Game Engine? What made you decide to choose this game engine?
We decided to use Godot around 5 years ago. The main thing was the price tag, the engine we used before charged us a lot because we create games used for gambling.
Does it meet your needs? Does it have all the features needed to develop professional-quality games?
Godot definitely meet our needs. We have developed multiple games, and will continue to do so with Godot.
Of course some features might be lacking, but none have been a show stopper for us. Most features we are lacking are definitely nice-to-have.
"Godot made it easy for us
because we have full access to the source"
Did Godot allow you to do things that you couldn't have done with other game engine?
The best example is our virtual dog racing. Godot made it very easy for us to create this, as we could easily modify the engine to our needs.
This isn't a game really, we use godot for the logic, the scene setup and everything, but it isn't run realtime for the end user, it is just rendered to a video in the end. It could probably be done in other engines, but Godot made it easy for us to make it possible to render these videos because we have full access to the source.
On the other hand, are there things you haven't been able to do with Godot and for which you have had to use other game engine?
We haven't used another game engine, and hopefully won't as we are very happy with Godot. With that said, in the near future we will focus more on getting our games working on the web, and our small tests so far shows some issues.
This is probably where Godot lacks behind the most right now, building games for the web, but I know the team is working on it, and we will do what we can to help make it better when times comes where we need it.
"The engine keeps getting better and better"
What features of Godot would you like to see improved? Do you contribute to it?
As mentioned above, deploying games for web. Other than that, I am not worried about features needing improvements as the engine keeps getting better and better!
In general at Gamblify we try to contribute where we can and when we have time for it, be it creating issues, contributing code or simply just donating. We strive to be an active part of the community to help improve the engine as much as possible.
What are Godot's strengths, especially in relation to other game engines on the market?
Open source! It is amazing, whenever a problem occurs we can actually dive into the source and figure things out.
The community is great as well, we have attended Godot con every year, both in Brussels and in Poznan, and it is a pleasure to meet the community every time.
And as a company it is great not to get and extra insane bill just because we develop for the gambling industry.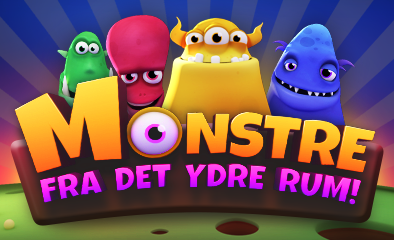 Who would you recommend Godot to?
Everyone, is the short answer. Of course some people need specific things from their game engine or something else that makes it a better choice to develop their own engine from scratch.
In general Godot is just a really great engine, no matter if you are an indie developer, someone just starting to learn game development or a company like us using it for creating commercial games.
Is Godot adapted to the development of every kind of games?
I won't be able to give an exact answer to this as I have mostly only used Godot for slot machine games, and mostly just worked in 2D, but the engine definitely seems to have the tools and features to do so.
If something is missing to develop a kind of game, the chances are someone in the community is working on making the engine work for that right now! or you can go ahead and make it possible as the engine is open source

.
How do you see Godot's future?
If Godot keeps up the development it is undergoing right now, it is a very bright future. Godot has already grown a lot over the years we have used it, and it only seems to continue!
Thanks you for your answers!
SEE ALSO
---

> "One of Godot's greatest strengths is the flexible scene system" - Interview with Ryan Hewer, CEO of Little Red Dog Games